TANK ON TANK CITY WATER SOFTENERS 2 OPTIONS TO CHOOSE FROM
What Is A Tank On Tank?
A Tank on Tank is simply a water softener and a water filter in one unit with a smaller footprint. Stacked on top of one another, the upper section is a decontaminate filter and the bottom section is an automatic softener. It has an accompanying brine tank that requires salt or potassium chloride for backwashing. There is still a choice between a Timer Head Valve and a Meter Head Valve.
Tank on Tanks are popular for all homes, condos, apartments and duplexes, and is designed for installation on Municipal City water only.
The top Decontaminate Tank will need to be re-bedded, which is a replacement of the mineral, every one to two years.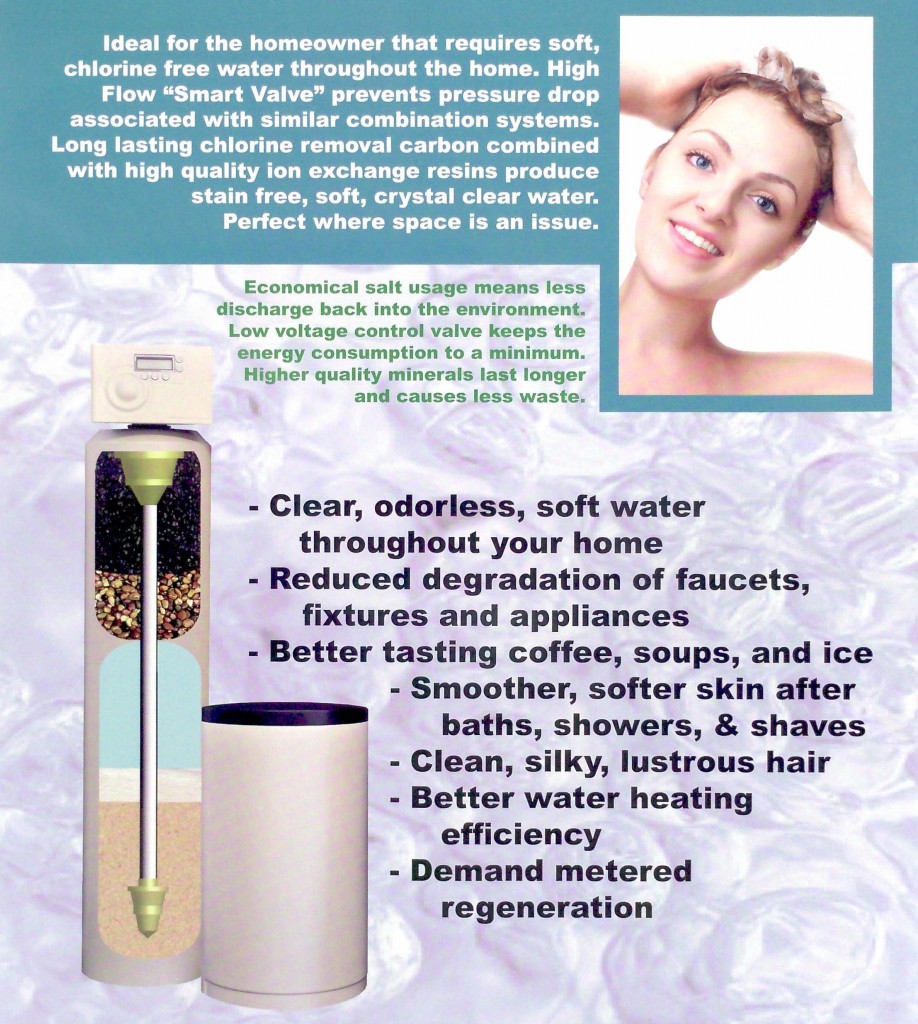 I want to learn more about softeners
I want to learn more about whole house filters